BatesCarey Team Achieves Top Coverage Firm Ranking From Chambers
5.3.2018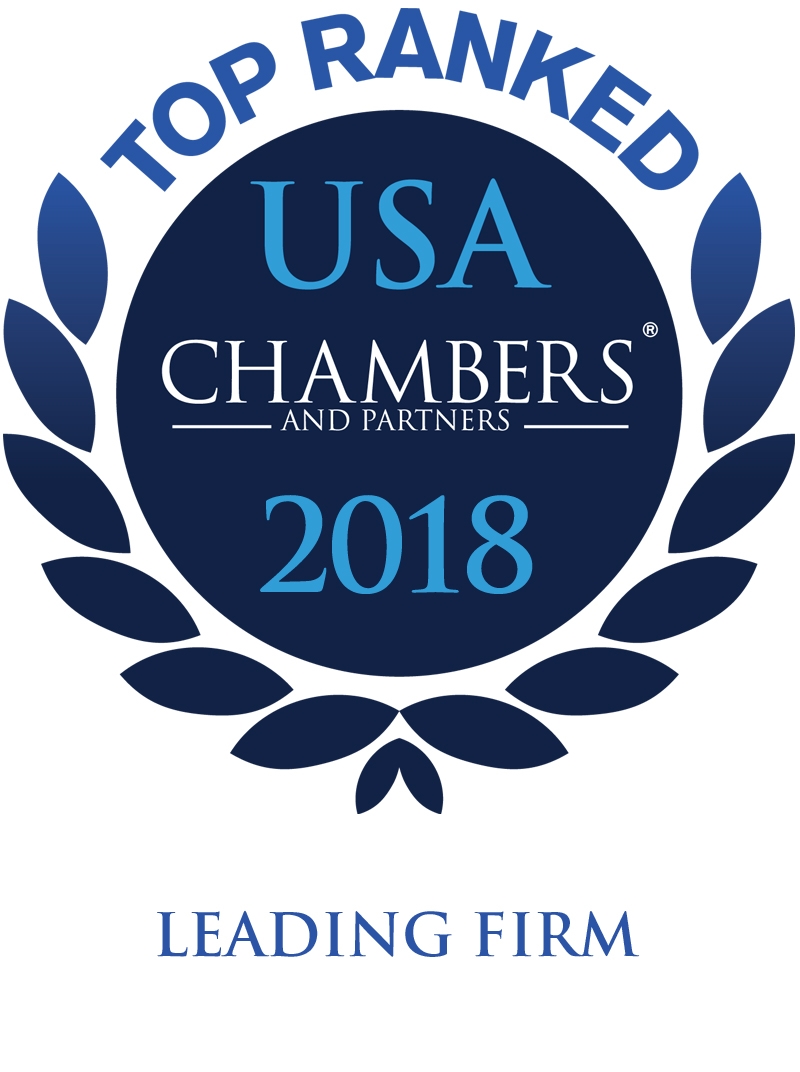 BatesCarey has once again been named as a leading insurance coverage firm by Chambers USA, the legal industry's most respected rankings list, as well as by various other national and international ranking services. 
In 2018 the firm staked claim on the prestigious Band 1 ranking in Illinois in the category of Insurance Dispute Resolution: Insurer. Chambers' international researchers also awarded individual recognitions to Robert J. Bates, Jr., Adam H. Fleischer and Ommid C. Farashahi as among the top-ranked individuals in their field. 
Chambers' research has landed BatesCarey in the top rankings of coverage firms 14 years running, and the various comments collected by Chambers have shown BatesCarey to be "Not only the finest coverage attorneys I have worked with, but the best attorneys overall.  No other firm has come close to providing the same kind of consulting and support in our day-to-day work.  They are well staffed, very responsive and offer us creative approaches to deal with complex problems.  They are also a real pleasure to work with."  
Firm founding partner Robert J. Bates, Jr. has long been ranked by Chambers in both the Dispute Resolution and Reinsurance categories. In addition to Bates' individual Chambers ranking in Band 1, he was also honored recently by the international Who's Who Legal as one of the top five "Thought Leaders" in North America, a distinction earned through the nominations of peers, clients and industry sources.  The international peer rankings from Who's Who Legal also resulted in an individual ranking for Fleischer in the list of top Insurance & Reinsurance counsel.   
These national and international rankings for Bates, Farashahi and Fleischer come amidst strong accolades and rankings for the broader BatesCarey team, including John E. Rodewald, who was ranked with Bates and Fleischer as Super Lawyers for insurance coverage.  The Super Lawyers rankings also include a deep list of BatesCarey "Rising Stars" in insurance coverage, including R. Patrick Bedell, David J. Buishas, Jonathan A. Cipriani, Kelli Biggam Fleming, Nicholas R. Novak, Adrian T. Rohrer, Justin K. Seigler and Jordon S. Steinway. 
"These rankings are testament not only to the depth of our coverage team, but also to the commitment and continuity of outstanding clients that have collaborated with us in the challenging and dynamic work we do, allowing for the opportunities and recognitions we've achieved," said Bates.