Jordon Steinway and Katherine Martin Secure Victory for Munich Re in the Middle District of Florida
10.9.2019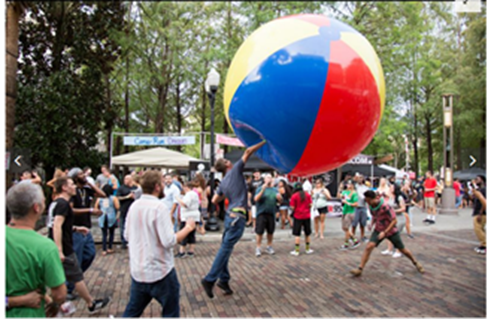 BatesCarey's Jordon S. Steinway and Katherine A. Martin were victorious by way of dispositive motion in the U.S. District Court for the Middle District of Florida, with the Court ruling as a matter of law that Princeton Excess and Surplus Lines Insurance Company ("PESLIC") had no duty to defend or indemnify its insureds, Hub City Enterprises, Inc. and Wall Street Enterprises of Orlando, Inc., in an underlying lawsuit pending in Florida state court. 
PESLIC's insureds operated a club on the Wall Street Plaza in Orlando, which is a strip of bars and restaurants located in close proximity to one another. Robert Hunt, the plaintiff in the underlying lawsuit, attended an outdoor music and drinking festival on Wall Street Plaza in July 2017. Hunt alleged that during the festival the insureds provided an extra-large, heavy inflatable beach ball for the crowd to push around in the air. He contended that the crowd knocked the ball in the air toward him, and that he was forced to use his outstretched arms and hands to deflect the ball away from his face. Hunt suffered severe ligament and tendon injuries in his shoulder as a result. 
PESLIC agreed to defend the insureds under a reservation of rights and contemporaneously filed a declaratory judgment lawsuit in federal court seeking an adjudication of coverage issues and, in particular, a determination that the "Amusement Devices Exclusion" contained within the subject liability policy applied to bar coverage for the claims asserted against the insureds.  PESLIC quickly filed a Motion for Judgment on the Pleadings soon after commencing litigation.  
The insureds argued that the exclusion was drafted poorly and contained inconsistent punctuation, which gave them an avenue to argue that it was ambiguous. PESLIC took a different grammatical interpretation of the exclusion. Additionally, the exclusion contained an enumerated list of nine different examples of amusement devices, which included things like rock climbing walls, moon bounces, laser tag, mechanical, bulls, and notably, "any device that requires the user to strike, punch, or kick." Though an extra-large beach ball was not among the listed examples, PESLIC argued that the list was not exhaustive but, rather, expansive and merely contained illustrative examples of other amusement devices. PESLIC also argued that Hunt's allegations that he had to "push" the giant beach ball away from him were synonymous with striking, punching, or kicking. 
On October 3, 2019, District Judge Carlos Mendoza granted PESLIC's Motion for Judgment on the Pleadings, finding that the Amusement Devices Exclusion was unambiguous, and agreeing with PESLIC that "pushing" an extra-large, inflatable beach ball was sufficiently similar to "striking, punching, or kicking," thus concluding that the beach ball was an "amusement device," as defined. The court ruled not only that PESLIC has no duty to defend the insureds, but also that PESLIC necessarily has no duty to indemnify either. A copy of the ruling can be found here.